All Franchise Reviews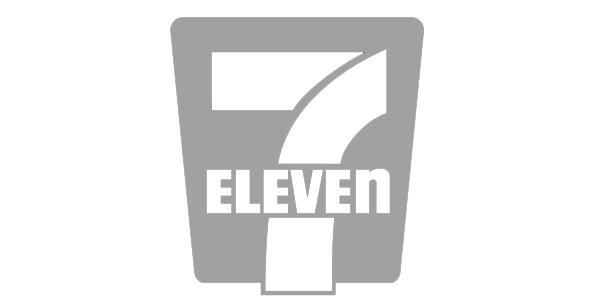 7-Eleven Franchise Review
Overview
Getting involved in a franchise is a good idea for many reasons. Buying into a franchise means you get to skip some of the initial uphill battles for other people starting a business. The marketing is generally in place and has a proven track record of success, and with the bigger players in the franchise world, you get ongoing operational support.

Even with that said, it's better to pick a franchise that has a solid history so you have a good benchmark to invest. For example, 7-Eleven was started in 1927 by an entrepreneur in Dallas, Texas that started to sell commodities like bread, milk and eggs. Joe C. Thompson was an employee of the Southland Ice Company. He eventually bought the company and began opening convenience stores and when the hours were extended in 1946, the name we know today was implemented and it's been used ever since.
Financing
The first stage investment to get involved with one of these franchises is between $37,200 - $1,635,200 dollars. There is a net worth prerequisite of $100,000 - $250,000, and a liquid cash requirement of $50,000 - $150,000 dollars.

The primary franchise fee is a one time cost that you'll pay to get involved with 7-Eleven. It's the money that you'll pay to join their system and you'll get access to the related business system, the name and trademarks in return. For 7-Eleven, this is between $10,000 - $1,000,000 dollars. There are financing options available here that include start-up costs, equipment inventory, payroll and accounts receivable. There are also other special financing options available for veterans.

Last year, the Franchise 500 Ranked 7-Eleven at 7/500.
Getting Started
You need to be at least 21 years old to get started with your own 7-Eleven franchise, have a good credit rating and not have filed for bankruptcy within the last seven years. It's also good idea if you have some solid work experience that includes management experience in retail or operations. Having operated a business in the past is another good requirement to get you started.
The 7-Eleven Difference
While many other franchise systems demand royalty payments that are geared to a percentage of base sales, 7-Eleven shares gross profits with the franchise owners. The sales receipts less the cost of what's sold is the formula used here.

In 2016, the 7-Eleven franchise numbers show there were 50,712 franchises in operation outside of the United States. In America, there were 8,355 franchises.