All Franchise Reviews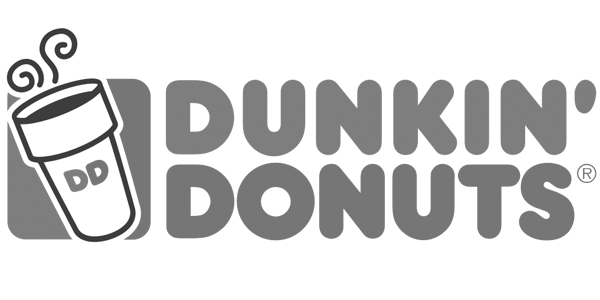 Dunkin' Donuts Franchise Review
Overview
With a name like Dunkin Donuts, it's no wonder this franchise started out on the working-class streets of Boston in 1946 with a company that served workers in Beantown. A few more name changes and some crafty business wrangling moves later, and the company we know today was born.

Today, the franchise can be found in 32 different locations internationally and along with a variety of other foodstuffs, they serve 70 different varieties of their namesake donuts.

A solid brand is one of the prerequisites that you should look for if you're going to invest in a franchise and you've got one here with Dunkin Donuts. Any company that you invest with should provide you with a national or regional brand that's pretty much established and has good value in your target market.
Financing
A thorough Dunkin Donuts franchise + review will cover many different financial aspects like the initial investment. This will almost always incorporate the money needed for a franchise fee, working capital, business licenses and real estate to name a few. The initial investment you need to have for one of these franchises is between $228,621 - $1,692,314 dollars.

Some of the other costs include the net worth requirement which is the calculation of the applicant's assets minus their liabilities. For a Dunkin Donuts franchise, this is $250,000 and there is also a liquid cash minimum of $125,000 that's a prerequisite to get the keys to your own franchise.
Getting Started
The Franchise 500® Rank numbers are good for this business venture at 8/500 making these franchises a good solid investment. The ongoing fees for any of these types of businesses can include calculations based on the territory size or several different kinds of other factors. Research for a Dunkin Donuts franchise + review places this number at $40,000 - $90,000 with an ongoing royalty fee at 5.9% and an ad royalty fee of between 2-6 percent.

As of this year, there were 3,368 franchises outside the United States and 8,573 businesses inside America's borders. The allure to buying a franchise is the ongoing operational support and this particular company is no exception. Marketing support included with any package covers co-op advertising and regional media as well as national media and ad slicks.

Currently Dunkin Donuts is looking for franchisors who are willing to open locations in the United States and in Eastern Europe, the Middle East, Western Europe, South America, Mexico and Asia and Africa.
Find a Franchise Today!