All Franchise Reviews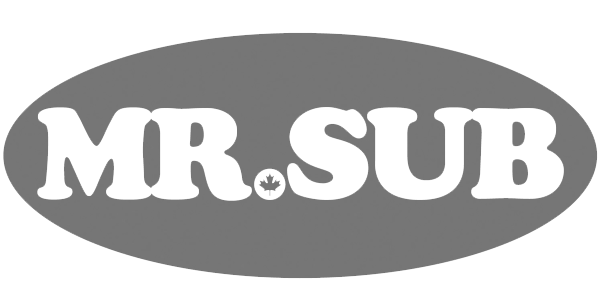 Mr. Sub Franchise Review
Overview
Although they are not franchising right at the moment, Mr. Sub is still one of the oldest players in this particular arena having incorporated back in 1968. The corporate address remains on Young Street in Toronto.

The fact that this venerable company is no longer franchising could be a testament to one of the bigger set of truths of this business model. There are rules in franchising that don't apply if you plan on going into business yourself. One of the biggest is that you need to fall in line with corporate policy regarding consistency of the products, services and brand.

As of 2015, Mr. Sub is proud to have over 300 locations in Canada as well as many international restaurants.
Financing
Although they are not ranked on the Franchise 500, it is possible to get some information on several financial prerequisites they used when they were franchising for Mr. Sub franchise + review purposes.

For example, an initial investment is listed at $200,000 with a liquid cash requirement of $60,000 dollars. Although they were not ranked in several other years, in 2006 they enjoyed a spot at 132/500.
Getting Started
The initial franchise fee for a Mr. Sub is listed at $15,000 with an ongoing royalty fee of 6% and an ad royalty fee of 3 percent. When the company was franchising, it allowed absentee ownership and there was a prerequisite of six employees needed to run one of these franchises. Some of the other international locations for Mr. Sub franchises include India and Dubai.

Mr. Sub originally cornered the market for this type of sandwich in Canada. However with the introduction of American brands like Subway, it faced stiff competition and now currently only does well in smaller markets in the country. Mr. Sub franchise + review research shows in 1972, the first franchise was sold and the original name of Mr. Submarine was shortened to Mr. Sub. The franchise was founded by a gym teacher and an accounting clerk who wanted to provide Canadians with fresh, fast food that gave customers value for their money.

This franchise uses several different marketing techniques including partnerships with Canada's visible sporting franchises, various restaurant campaigns that have included a variety of slogans and some national endeavours.

Revenues for the company were $11.3 million in 2015. Along with submarine sandwiches, they also carry a variety of other products including baked goods, soups salads and wraps.
Find a Franchise Today!