All Franchise Reviews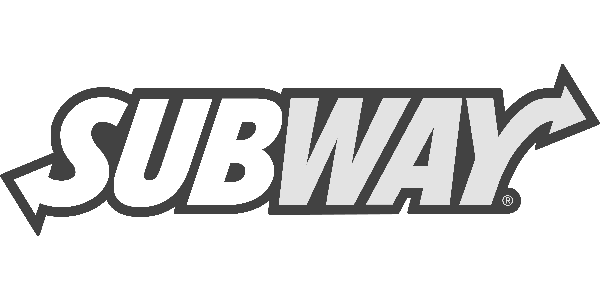 Subway Franchise Review
Overview
Back in 1965, Fred DeLuca had a goal of becoming a medical doctor. A friend of his, Peter Buck, suggested that he should open a sandwich shop to help pay for school. He gave him an initial investment of $1000, and from there, they became business partners. They opened their first shop in Connecticut where they served fresh, made-to-order submarine sandwiches at an affordable price.

By 1974 they owned and operated 16 shops, which is when they decided to franchise. They launched the Subway brand, which has now grown to be the world's largest submarine sandwich chain with more than 44,000 locations worldwide. Their core values and principles have remained the same: to provide exceptional service and high-quality menu items at a price that everyone can afford and enjoy.
Financing
The estimated total investment required to open a Subway franchise is between $139,550-$342,400. This covers the initial franchise fee, real estate, leasehold improvements, equipment, outside signage, opening inventory, insurance, supplies, training expenses, legal and accounting, grand opening advertisements and other miscellaneous expenses.

In addition to the initial investment, Subway franchisees are required to pay 12.5% of the gross sales (not including tax) each week. 8% of this payment is allocated toward franchise royalties and the remaining 4.5% goes toward advertising.
Getting Started
Subway estimates that the approximate average time it takes to open a franchise is about 7 months. First, franchisees must request a franchise brochure and submit an application. From there, franchisees will meet with a local developing agent, review the disclosure document, secure financing and sign the agreement. Once the franchise agreement has been signed, franchise owners must attend training before they can secure a location to open their store.

Subway also offers seminars to help franchisees prepare to open their store, as well as informing potential franchisees of what it takes to open their own location.
The Subway Difference
Subway is continually ranked as the #1 franchise restaurant chain compared to any other restaurant chain with more locations than any other chain in the quick service restaurant industry. Subway is a successful business with a low start-up cost, making it an ideal choice for first-time business and franchise owners.